Millennium Gallery Wedding Photography // Tracy and Mike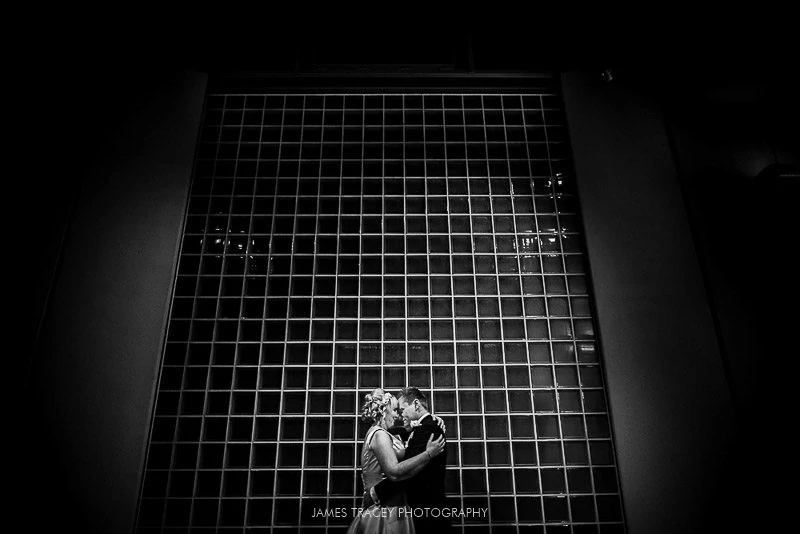 City Centre Wedding
I love a city centre wedding and as I had never shot a wedding in Sheffield I couldn't wait to shoot Tracy and Mikes Millennium Gallery wedding photography in February. I've been lucky enough to have shot city centre weddings in Manchester, London and New York and it was great to add Sheffield to my list as it's a city I know pretty well with my brother living in the city when he was a footballer for Sheffield United a few years ago. I've spent many a night out in the great (and no so great) bars and nightclubs around the city back in the mid 90's (yes I am that old) so it was good to head back to a much changed city centre. The Millennium Gallery was opened in 2001 with space for permanent and temporary exhibits, corporate events and weddings, and it was the later that took me to the Gallery to shoot Tracy and Mike's Millennium Gallery wedding photography.
Tracy was getting ready nearby at The Leopold Hotel and I met up there to start the day with a few photos of the bridal preparation before Tracy's father saw Tracy in her dress for the first time. A short walk took us through a busy Sheffield full of Saturday shoppers to the Town Hall with lots of passers by congratulating Tracy. I love this part of shooting city centre weddings, the well wishers really add to the day and it's great to see the huge smiles from strangers as we walked to Sheffield Town Hall. As Tracy spoke to the registrars I caught up with Mike waiting patiently at the top of the aisle (Tracy was only slightly late). There was a bit of emotion as Mike saw Tracy for the first time before a lovely marriage service took place.
Wedding Photography at Millennium Gallery
As Tracy and Mike left Sheffield Town Hall their guests showered them in confetti and I then grabbed a handful of photos as we made the short walk to The Millennium Gallery. With a huge indoor garden we took five minutes out to grab some wedding photography at Millennium Gallery before Tracy and Mike mingled with their guests at the reception. Tracy and Mike had a Thai themed reception as they both love Thailand, with decorations, table names and a Thai menu for the wedding breakfast. I love it when couples make their wedding about the things they love and break with tradition. The speeches followed the wedding breakfast and with a few minutes before the Gallery closed to the public, Tracy and Mike joined me for another 10 minutes of couple photos in the dark to get a slightly different feel to their Millennium Gallery wedding photography.
I'd been warned in advance that Tracy and Mike's first dance was going to be something special, but I had no idea how special it would be. Starting off with a slow dance, none of the guests knew what was coming when the music kicked it up and Tracy and Mike burst into a very lively and absolutely brilliant routine with the highlight being 'I'm Sexy and I Know It' which had the crowd going absolutely crazy. I managed to grab a few frames of their performance but photos really don't do the dance justice. It was easily the best first dance I have ever seen! Before I called it a day, Tracy and Mike wanted to finish off with a shot in the road as a couple of buses passed by (a shot i know well after doing something similar for Emily and Adams wedding in Islington back in 2014). I loved shooting Tracy and Mike's Millennium Gallery wedding photography and here's their day, music by M83, phtoos by me…
The Millennium Gallery wedding photography by James Tracey © 2016
https://jamestraceyphotography.com/wp-content/uploads/2016/05/MILLENNIUM_GALLERY_WEDDING_PHOTOGRAPHY-27.jpg
534
800
James Tracey
https://jamestraceyphotography.com/wp-content/uploads/2022/05/james_tracey_colour.png
James Tracey
2016-05-05 13:35:41
2021-04-07 16:44:27
Millennium Gallery Wedding Photography // Tracy and Mike