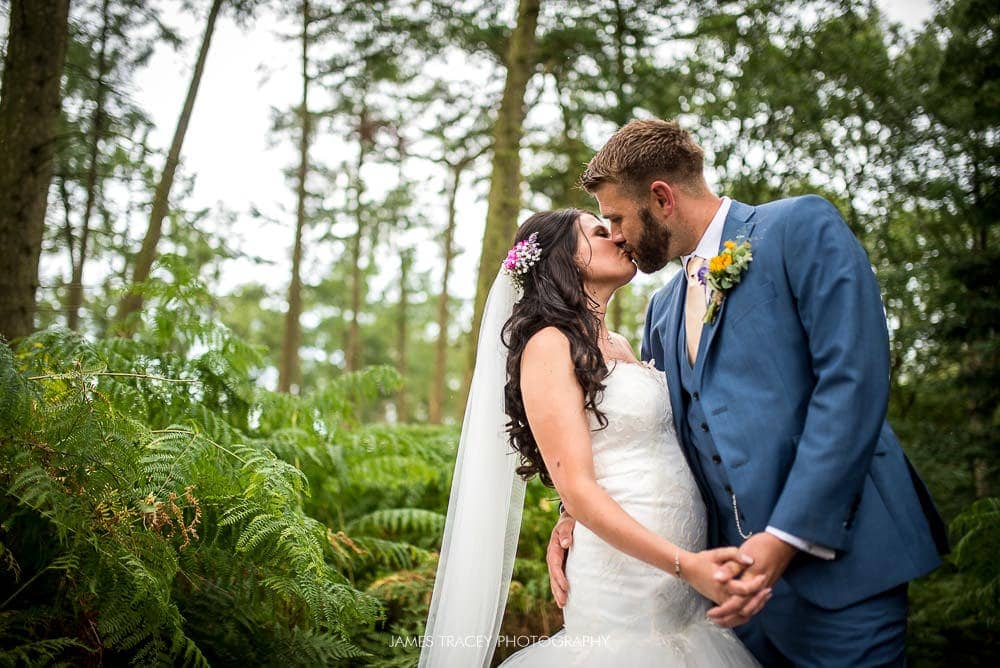 Elkie and Stefan's Abbeywood Estate Wedding
Where on earth do I start with Elkie and Stefan's Abbeywood Estate Wedding? Elkie and Stefan's wedding was phenomenal with very good reason. These guys know a lot about weddings. Elkie and Stefan are better known as YSD Media where they produce stunning wedding films. So this is a couple that knows what makes a wedding brilliant. And boy did they put their knowledge to good use for their own wedding day. The venue was Abbeywood Estate in the Delamere Forest. Abbeywood Estate is a fantastic wedding venue and one I know well after shooting Kate and Chris' wedding there. Abbeywood Estate is a combination of a huge private house, reception room, manicured gardens and a huge orangery. This really is a top class venue and just to top it off, Elkie and Stefan had an outdoor wedding. The stunning Cheshire scenery provided the backdrop to their wedding service.
Jeff Wood Visuals
With Stefan being a film maker himself, I knew he would want one of the very best wedding film makers on duty on his own wedding day. Elkie and Stefan had wedding film supremo Jeff Wood to shoot their day. With so much going on I asked a friend along to help out with Andrew Keher shooting the wedding alongside me. Andrew was fantastic and helped me keep on top of a wedding where something was happening every minute.
Amazing Atmosphere
After the outdoor wedding service, Jack Sparrow and a Stormtrooper mingled with the guests before Howard Wing got the wedding breakfast bouncing in a way that only Howard Wing can! In front of light up letters from The Word Is Love the emotional and hilarious speeches entertained the guests before the first dance kicked off the night party with the always energetic Dax on Sax and the team from Six15 Events creating an amazing atmosphere on the dance-floor. It was the longest wedding day I shot in 2017 yet it was over in a blur. Elkie and Stefan sure know how to put on a party. Massive thanks to Andrew Keher for helping on the day, so here's how we saw Elkie and Stefan's Abbeywood Estate wedding, as always any comments are welcome below…
[av_button_big label='Get In Touch…' description_pos='below' link='manually,https://jamestraceyphotography.com/wedding-photography-contact/' link_target='_blank' icon_select='yes-right-icon' icon='ue805′ font='entypo-fontello' custom_font='#ffffff' color='theme-color' custom_bg='#444444′ color_hover='orange' custom_bg_hover='#444444′ av_uid='av-nt45b2′]
Looking for natural, relaxed wedding photography at Abbeywood Estate? Click here.
[/av_button_big]