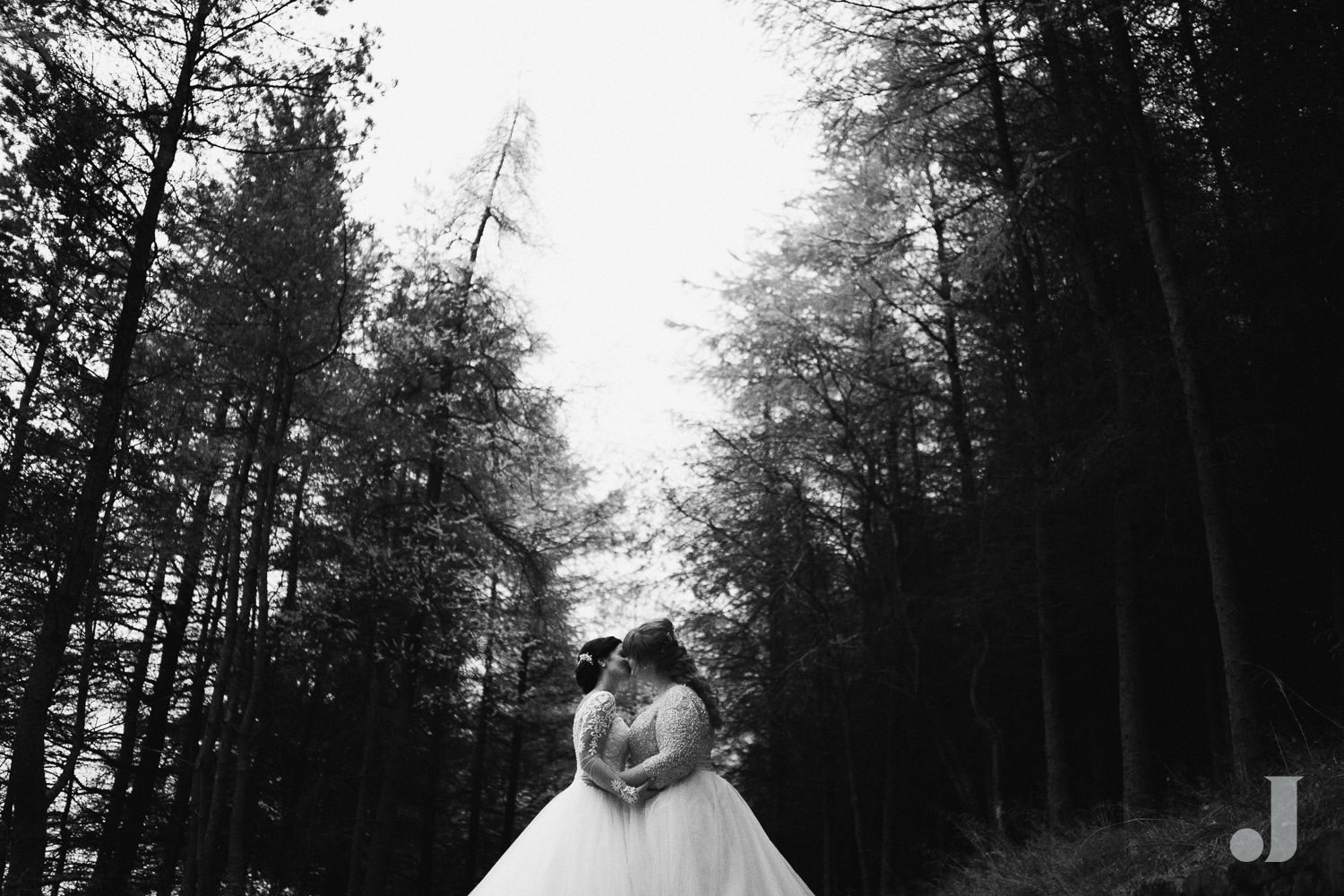 A Winter Wedding at The Saddleworth Hotel
Liv and Laura held their winter wedding at The Saddleworth Hotel with a beautiful day surrounded by their friends and family. Both Liv and Laura got ready at The Saddleworth Hotel which meant preparation just meant jumping between the rooms to cover both sets of hair and make up. It also offered the opportunity to setup a shot showcasing the preparation with a little off camera flash whilst both ladies were sat in the window at the same time. Once both ladies were ready they were taken over to the main hotel in the Rolls Royce before making their grand entrance into the ballroom. Whilst I had shot many weddings at The Saddleworth Hotel this was my first one within the ballroom, in front of the roaring open fire. With tears and laughter, it was an emotional and beautiful wedding service.
Surprise Fireworks
Liv and Laura were greeted by their guests on the first floor reception bar at The Saddleworth Hotel. After enjoying the hugs and canapes, Liv and Laura headed out into the woods at the back of The Saddleworth Hotel for their couple photos. Despite the cold weather, Liv and Laura just got on with it with huge smiles and enjoyed every minute of their time together. The wedding reception and speeches followed and then it was onto the evening reception where a surprise firework display entertained everyone before Liv and Laura enjoyed their first dance. As always it was a pleasure to shoot at The Saddleworth Hotel and it was fantastic to be present for Liv and Laura's winter wedding.