Spring Wedding At Colshaw Hall // Lucy + James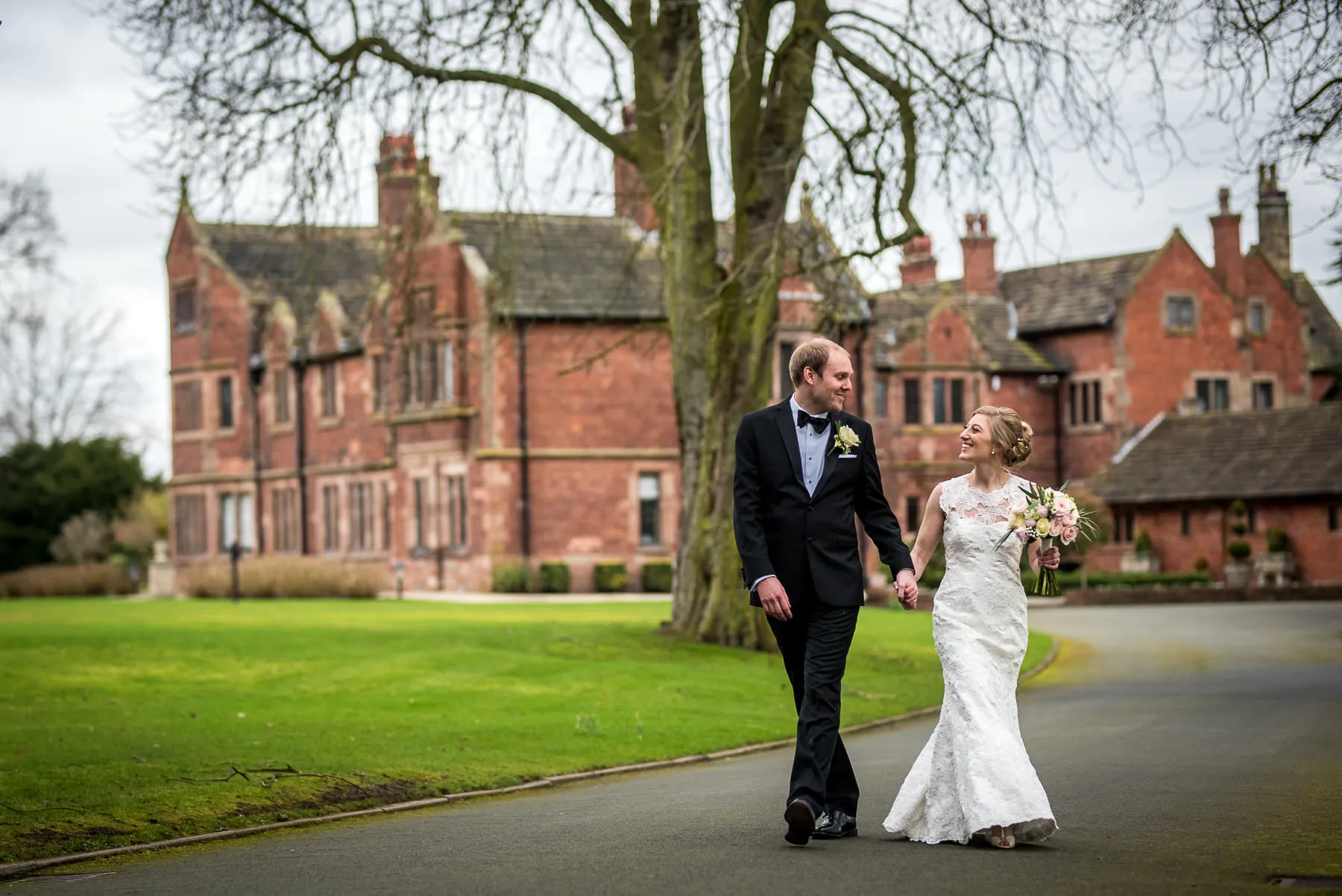 Spring Wedding at Colshaw Hall
Lucy and James held their spring wedding at Colshaw Hall. Colshaw Hall is without doubt one of the finest wedding venues in Cheshire and one of the best in the UK. I was delighted to be shooting the first of my seven weddings there in early March. Lucy got ready in the bridal suite within the main house at Colshaw Hall with her bridesmaids. Meanwhile James was with his groomsmen in the kitchen below (where they may have had a cheeky whiskey or two!). When Lucy had finished her preparations and her father had seen her in her wedding dress for the first time it was over to The Stables for the marriage service.
The Stables at Colshaw Hall
A somewhat more nervous looking James was waiting at the top of the aisle in The Stables at Colshaw Hall. Lucy was proudly walked up the aisle by her father. I love the moment between Lucy and James as he saw her in the wedding dress for the first time (above). After Lucy and James saidf their 'I do's', Toastmaster Ian helped arrange the guests for the confetti shot. I love shooting the confetti outside The Stables at Colshaw Hall as I always get a great shot, like the one I got for Tania and Tom which you can see here.
The Peel Suite
After the confetti Lucy, James and their guests made their way over to The Peel Suite and the new Pavillion. I whisked Lucy and James away around the grounds of Colshaw Hall for their couple photos. Once the couple photos were complete everyone went into the Peel Suite for the speeches. The Peel Suite looked amazing and it was enhanced by light up letters from The Word Is Love.
The Rush
The evening entertainment at Lucy and James' spring wedding at Colshaw Hall were The Rush, one of the best wedding bands in the business. Lead singer Gavin got the dancefloor absolutely bouncing and was out in the crowd to get everyone up for an amazing evening party. The Rush really are top class I can highly recommend them for your wedding at Colshaw Hall.
I must also thank the brilliant team at Colshaw Hall, Shelley, Sarah and Ian, for looking after me and the team at Barretts Event Caterers for once again making sure I was well fed with their absolutely delicious food. So here's Lucy and James' spring wedding at Colshaw Hall, get in touch for more information.
https://jamestraceyphotography.com/wp-content/uploads/2017/05/SPRING_WEDDING_COLSHAW_HALL-19.webp
0
0
James Tracey
https://jamestraceyphotography.com/wp-content/uploads/2022/05/james_tracey_colour.png
James Tracey
2017-05-10 16:08:57
2021-04-08 13:06:18
Spring Wedding At Colshaw Hall // Lucy + James